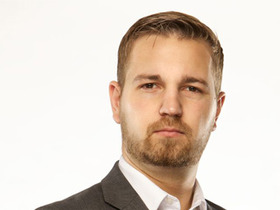 Derek Fildebrandt
Alberta Director
Office Location:
3625 Shaganappi Trail NW PO Box 84171 Market Mall
Calgary, Alberta T3A 5C4
Fax:
Derek Fildebrandt is the Alberta Director of the Canadian Taxpayers Federation.
He served as the CTF's National Research Director from 2009 to 2012 where he specialized in Freedom of Information, public sector pensions and government debt.
Prior to this, Fildebrandt was a policy analyst for the Forum of Labour Market Ministers in Victoria, BC where he was a part of efforts to liberalize internal trade and labour mobility.
Fildebrandt grew up in several small military-towns in eastern Ontario and graduated from Carleton University in 2008 with a B.A. in history and political sciences.
Outside of work, Derek is a fisherman, marksman, canoeist, Australian rules football player, and fan of Neil Young and Rammstein.